Seattle Sewer Inspection – Since: 2015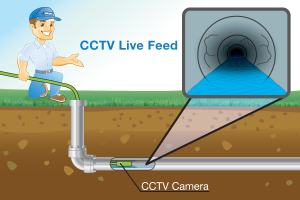 Buying a Home? Selling a Home? Scope the Sewer Line!
2023 top rated Seattle sewer inspection company. All sewer scope inspections are unbiased—we are not selling you on repairs. Same day sewer line inspection reports presented all online for a no contact service experience. Reviews speak for themselves!
Get an UNBIASED sewer line video inspection done today to check the condition of your sewer pipes. With sewer scope equipment to accurately view the inside of your sewer system, you will get all your questions answered. With a clear color camera view, I can accurately determine if you have clean sewer pipes or perhaps maintenance or repair is needed. In real time I can walk the client through every inch of the pipes and with a sewer inspection online video, you are able to have the condition of the sewer line on file or ready for a repair technician to view or a home buyer to review.
Emerald City Sewer Inspection gives you an unbiased evaluation of your sewer line. Meaning I'm not looking to sell you on repairs, I will give you an honest opinion. This is a compliment to any home inspection and comes highly recommended.
I perform sewer inspections in the Seattle and surrounding areas. That includes the Puget Sound area from Auburn to Anacortes, and Seattle to Redmond.
Available 7 days a week, even some holidays!
Text, Call, or Email to get on the schedule:
(206) 619-6626 or emeraldcitysewerinspection@gmail.com
What are the benefits of a professional sewer inspection?
Determine efficiency – Is there a blockage in the sewer line? Are there roots intruding?
Locate the problem area – Saving time on excavation and sewer repair cost.
Get an online video – Showing the sewer condition with a video is critical for evaluation of repair cost.
Find out now – Scope the sewer with Emerald City Sewer Inspection Today!
---
Standard Seattle Sewer Inspection Pricing: $300.00 Check, Cash, Venmo, or Credit Card.
Need to make a standard rate $300.00 sewer inspection payment?
(Please Include IVRE Number from report with your name)