Sewer Inspection Service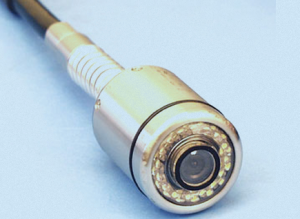 What I do:
I run a state-of-the-art color camera from a sewer clean out access point or access in your home to the street or main sewer connection. Video sewer inspections are a great compliment to a home inspection. It adds significant value knowing the sewer is in good shape or not. Whether you're thinking of buying a home or selling the home you have, it comes highly recommended. We offer sewer inspections from Seattle to Mount Vernon to Auburn, and east side Bothell to Bellevue and surrounding areas. I arrive on time and prepare to get the sewer inspection job done. After a professional sewer line video inspection is completed, I provide you with an online report and video of the entire inspection process. Having a video of the sewer scope will aid the repair technician in determining the course of action and also serves as documentation of the sewer condition.
Get a video sewer scope and ensure the buyer of the sewer condition. Lots of the sewers in Seattle are especially prone to issues because of age. Even newer homes should have an inspection done just to be sure nothing was installed incorrectly.
Have root intrusions in your sewer line? My cameras can see the condition and progression of the roots. Did you know that after getting roots cleared out of your line they can grow back in as little as 1 year? It's true, that's why I will recommend you get a sewer inspection of your sewer every year or two after roots are detected to watch the growth and know when it's time to have them cleaned out again.
I will inspect anything I can get my cameras into, from side sewers, storm drains, and even septic systems, shoot, I have even scoped pool drain. So don't question your pipes any longer, get a camera in there and choose Emerald City Sewer Inspection for all your Seattle sewer inspection needs.